Schedule
The only mandatory part of the interview weekend is the actual interview itself! However, the Class of 2026 has put together some optional social and informative events for your benefit and to help you truly experience life at Queen's Medicine. Take a look at the schedule below to design your own interview weekend program!
---
MD MMI Weekend - Sunday, February 12, 2023
Interview day! Best of luck!
---
10:30 AM - 12:00 PM
Dean's Talk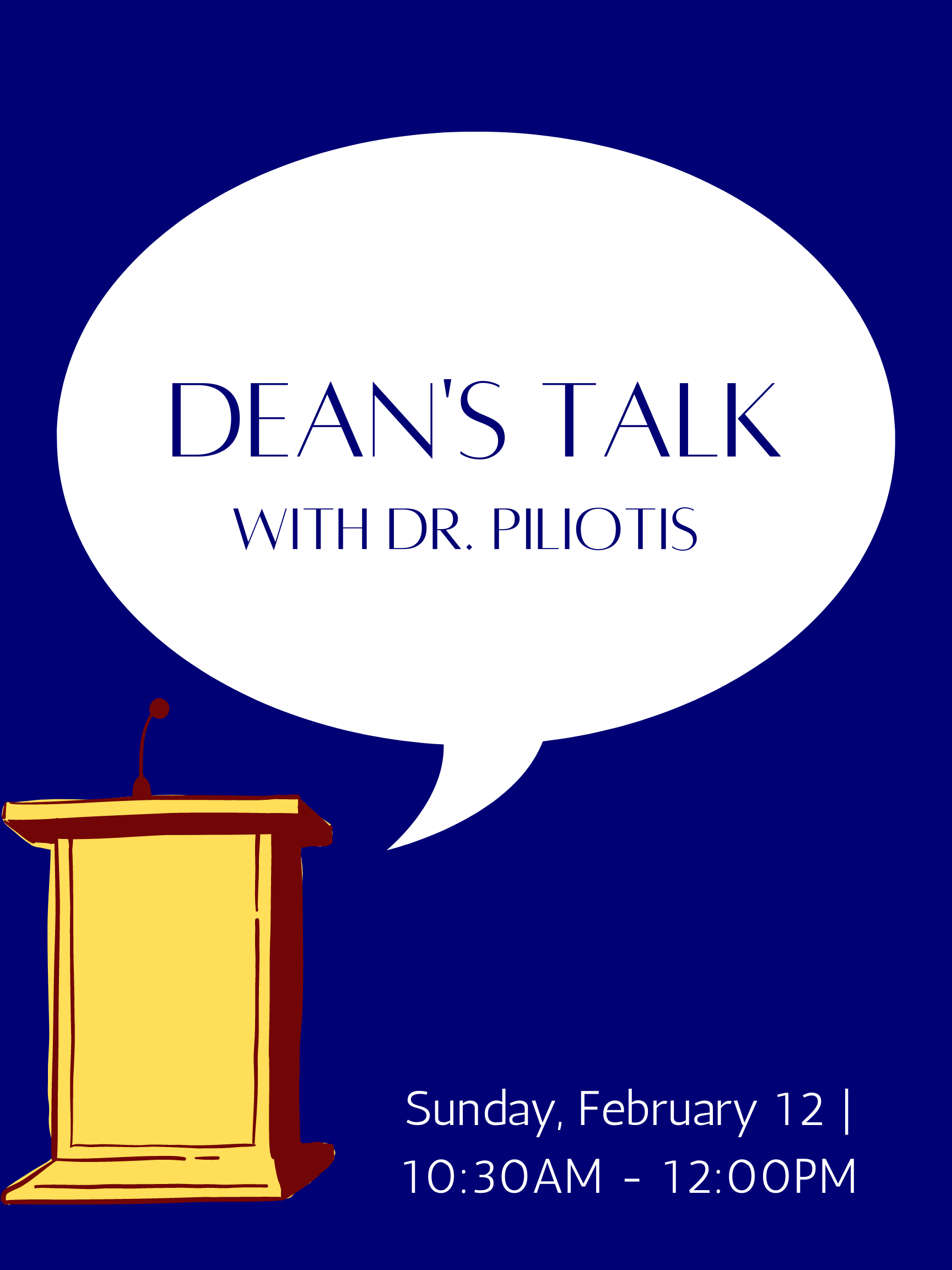 Come and hear an address from our Associate Dean, Dr. Piliotis, as she provides an overview of the Queen's Medicine program including our curriculum and vibrant tight-knit student community. Then, hear about QMed from a student's perspective in a presentation by Michael Cole (Meds 2026 Class President) and Ashley Raudanskis (Meds 2026 Class Vice President) as they discuss their favourite parts of QMed including clinical skills, interest groups and extracurriculars, and how QMed adjusted to an online learning environment.
Passcode: 399644
---
12:00 PM - 1:00 PM
Break for Lunch!
---
1:00 PM - 2:30 PM
Introduction to the FHS EDIIA Office (The Nest) & Available Programs for QMed Students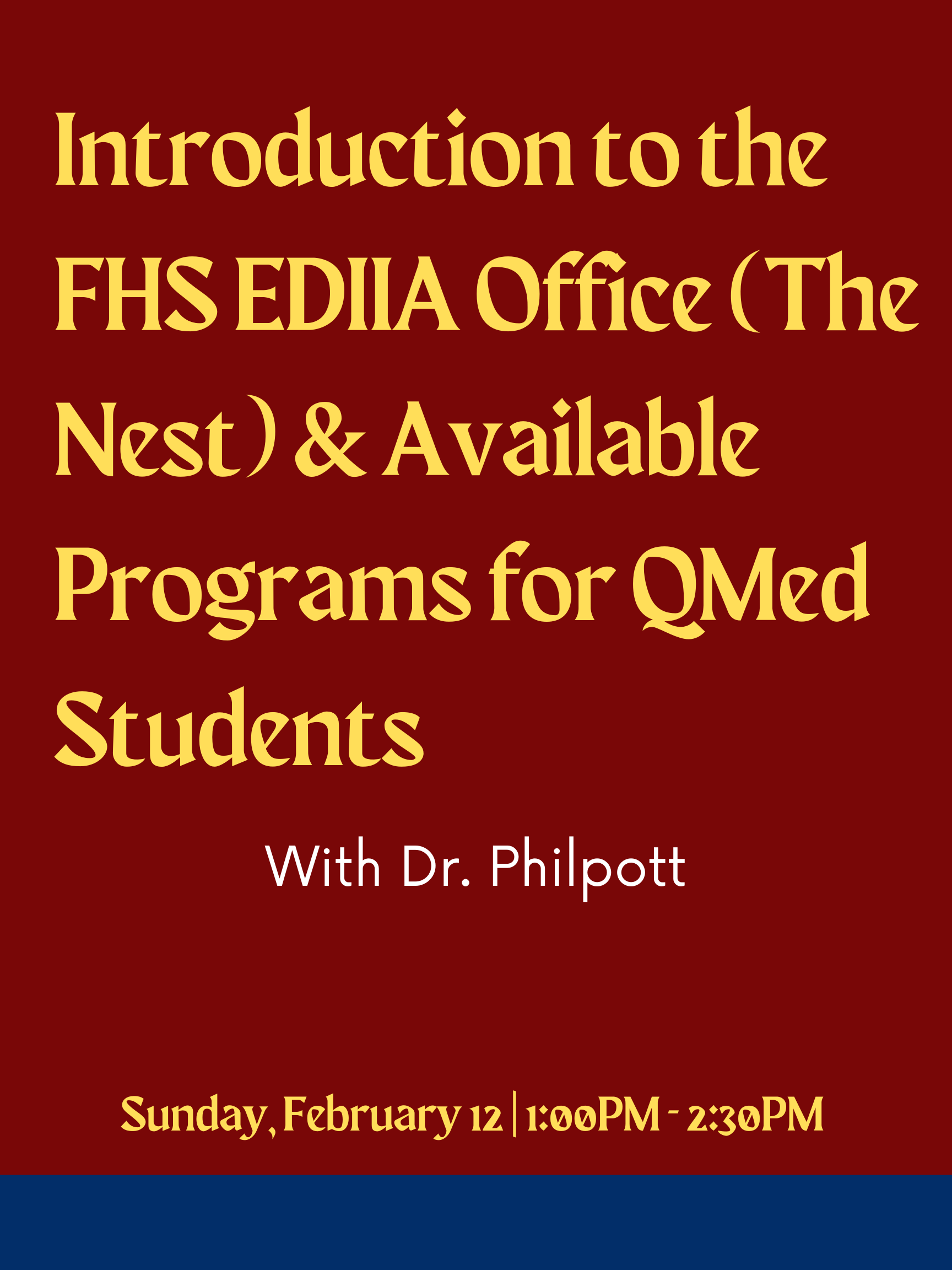 This session provides an introduction to the Faculty of Health Sciences (FHS) Equity, Diversity, and Inclusion (EDI) office. The FHS Dean, Dr. Jane Philpott, will speak about the EDI office, its current initiatives, and how it plans to meet its future goals. Then, QMed student groups for equity-seeking populations will present their programs and discuss opportunities for mentorship and advocacy within QMed. Following these presentations, there will be a Q&A session where you will be able to ask questions anonymously.
Representatives from the following QMed student groups will be available to answer any questions you have about their programs:
Black Medical Students Association
Black Student Mentorship Program
Indigenous Health Standing Committee
LGBTQ+ Student Mentorship Program
Passcode: 399644
---
2:30 PM - 4:00 PM
QMed Queries: Upper Year Q&A Panel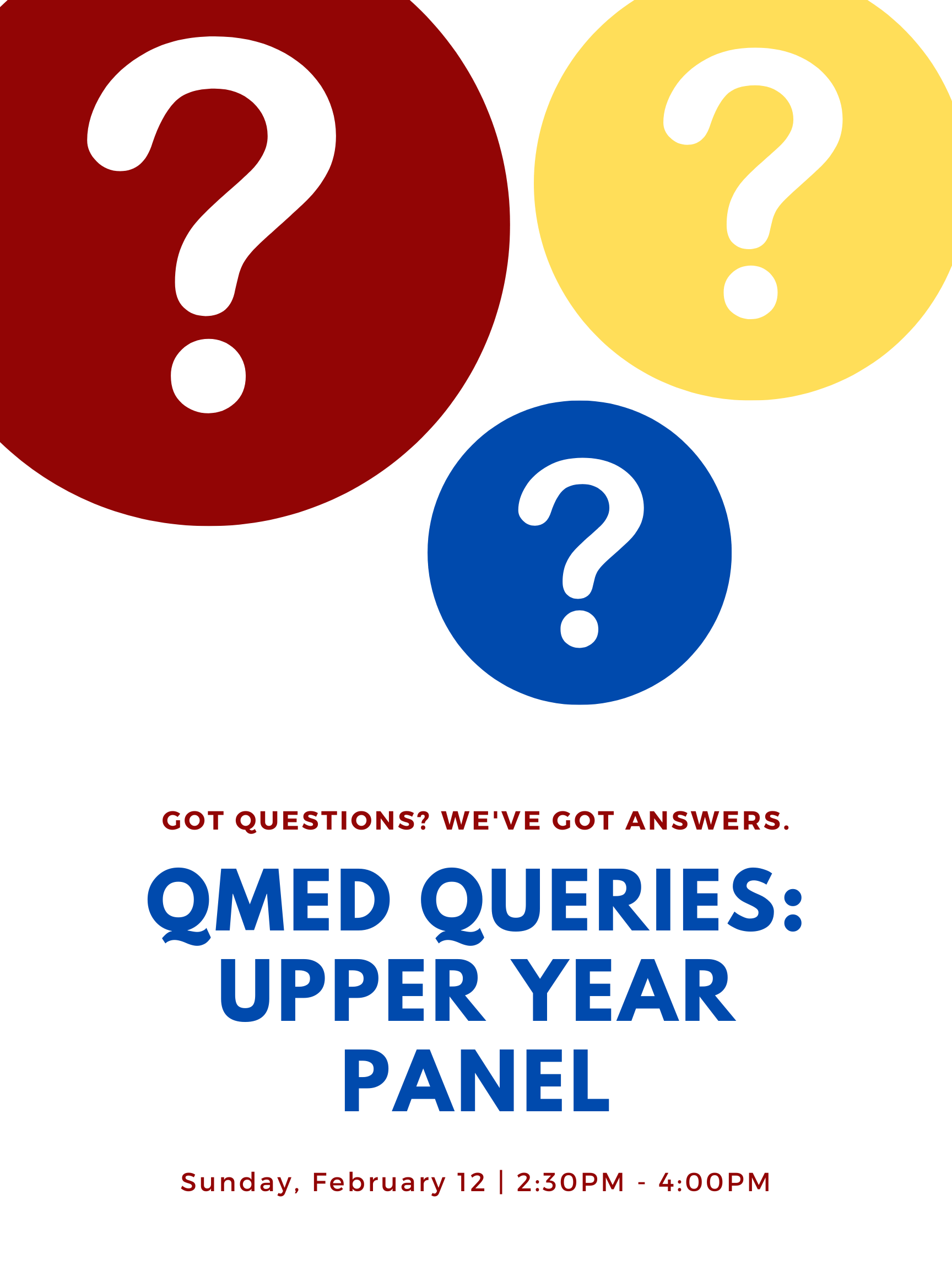 Do you have questions about QMed? Want to learn more about the school's curriculum, vast array of extracurricular activities, or what a typical day in the life of a QMed student looks like? Join us for QMed Queries where a panel of upper year students will be answering your questions about QMed. The panel will feature students in the class of 2026 and in the class of 2025.
See below for more information on our amazing panelits!! Please use the following link for the Panel Question Form here - you are able to submit questions anonymously beforehand, and there will also be an opportunity to ask questions during the event. 
Makenna Williams (she/her): Hi! My name is Makenna and I am a part of QMed Class of 2026! I completed my undergraduate degree in Biomedical Sciences at the University of Guelph before enrolling in Queens Med. I enjoy running, swimming and biking, and am part of the Queen's varsity triathlon team. I love Queen's because of the student community, and the vast opportunities for mentorship within the school of medicine. Congratulations on getting to this stage of the application process, and huge kudos on completing your MMIs this weekend! 
David Vaz (he/him) is a first-year medical student who matriculated after three years at McMaster's Health Sciences Program. He is currently involved in student government, community sexual health initiatives, and social determinants of health research at Queen's.
Jennifer Dawn (she/her) is in the QMed class of 2026. She has a 20 year career in the Canadian Armed Forces, and is part of the Military Medical Training Program (MMTP) stream. She completed an undergraduate degree almost 20 years ago and is a parent to 2 wonderful kids aged 12 and 9 years old!
Jan Ellis (she/her): My name is Jan Ellis and I am a second year medical student from Collingwood. I previously worked as a Speech-Langauge Pathologist on a neurological consult team for 6 years before deciding to change careers. I have an interest in acute care, surgical specialities, MedEd and EDIIA :) 
Passcode: 399644