Welcome!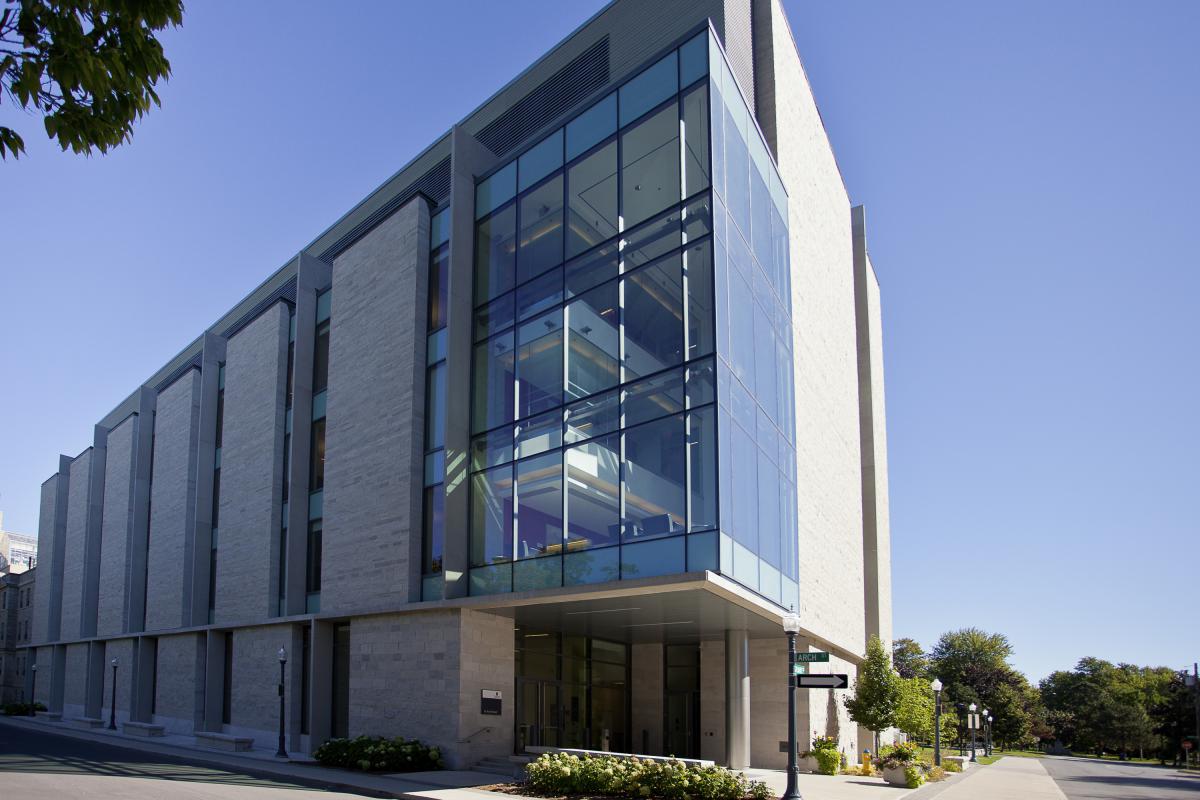 On behalf of the entire Class of 2025 and the Queen's Medicine administration, we would like to congratulate you on receiving an interview invitation to Queen's Medicine! Time to celebrate — what a major accomplishment! The long nights in library study rooms, back and forth communication with your references, and hours spent stressing over OMSAS have paid off!
This website has been designed by the Class of 2025 to provide you with all the information you will need for your interview weekend. All of us remember our interview weekends well, whether it was online or in-person, and we know what helped make us feel more at ease before our interviews and what made us fall in love with Kingston.
We know that this is another unusual and difficult year, to say the least. Typically, we would be able to meet you in-person, give you high fives after your MMI, provide you with a tour of our gorgeous medical building, and show you the best of what Kingston has to offer. Although that cannot happen this year, we will try our hardest to recreate the Queen's Medicine — or as we like to call it, QMed — experience for you through this website and the events that we will be hosting throughout the interview weekend.
We will continue to update this website with more information as your interview date approaches, including information regarding the events that occur during the interview weekend (outside of your interview time). Feel free to explore this website to find out more about the Queen's Medicine program, the city of Kingston, and our unparalleled student life. We recommend that you bookmark this page and visit it regularly to stay up-to-date. Any updates will be posted in the announcements section below.
If you have any questions regarding Queen's Medicine, the interview weekend, or anything else, please do not hesitate to contact us at qmedinterviews@gmail.com. We are here to help and are tremendously excited to meet each and every one of you! Even if we do not have the answers, we can put you in contact with the person who will be able to give you the information you need.
Please take a look at our official welcome letter here.
Good luck! We can't wait to meet you!
Your friends and future colleagues in the Class of 2025
Announcement 1 : Congratulations!
Released Saturday, February 12, 2022 by Logan Barr
I forgot my dress shoes on the day of the Queen's Medicine interview. 
It was 2019, and interviews were held in person. At the time, I was a graduate student working in a lab on Queen's campus, and my project involved recruiting inpatients at the hospital. So I wore dress clothes to the lab on most days. 
The night before my MMI, I laid out my suit on the floor of my bedroom. Since I had just come from the lab, I assumed my dress shoes were in the hall like they always were. In my nervousness, I didn't bother to double-check. 
The morning of my MMI came. I was in my suit, teeth brushed, and was getting ready to go out the door. My stomach dropped as I realized the impossible had happened. The day before, I decided to exercise at the Queen's University gym before heading home. I changed into my sneakers at the lab, leaving my only pair of black dress shoes behind. 
I had no time to go to the lab on the way since I was barely on time. I instead pounded on the door of my neighbor, and offered him fifty dollars if I could borrow his shoes for the morning. He obliged, and for that I'm forever grateful.
I should add that my neighbor had enormous feet. I'm sure that morning it looked like a clown had stumbled into an interview for medical school. 
My point in telling you this (albeit embarrassing) story: MMI day is a profoundly exciting and stressful day. You have all put in countless hours building your applications and preparing for your interviews. Some may feel that today went great, but many more may feel like things could have gone better. I wanted to share my own story to let you know that this is completely normal. Many of my classmates have stories much like mine, and it ultimately made no impact on their admission, nor will it affect their future as a doctor. 
So if you're reading this and you're feeling like you "forgot your shoes" today, just know that I did too.
- Logan
---